SCORPION

Increasing the lifting capacity of davit cranes to 3 tons
Scorpion is the economic as well as effective solution to having the davit cranes lifting 3 tons. It is easily transferred on the CTV with the personnel and mounted onto the special designed davit cranes increasing their lifting capacity to 3 tons, typically from a lifting capacity of 1 ton.
And as one Scorpion per wind farm is sufficient, the procurement costs are substantially lower compared with procuring larger cranes with an individual lifting capacity of 3 tons; especially as this is rarely needed.
Approvals
CE declaration
Machinery Directive 2006/42/EC
EMC directive 2014/30/EU
Low Voltage Directive 2014/35/EU
According to EN13852-3
Corrosion protection: Hot galvanizing and according to EN12944-5
Specifications
Power supply: 3X400VAC-50 Hz.
Power consumption: Approx. 11 kW.
Conditions
Temperature: -10/+40°C
Wind speed: 15m/sec
Sea state: Up to 2,0 meters significant wave height according to WLL.
Seasight Davits makes




customized standard
As Seasight Davits handles the design, engineering, and product development in-house, we always have the opportunity of customizing our davit cranes and lifting solutions to meet all customer requirements and specifications. Additionally, we have a wide range of optional upgrades and retrofit solutions. And we are always happy to examine and evaluate further solutions with our customers.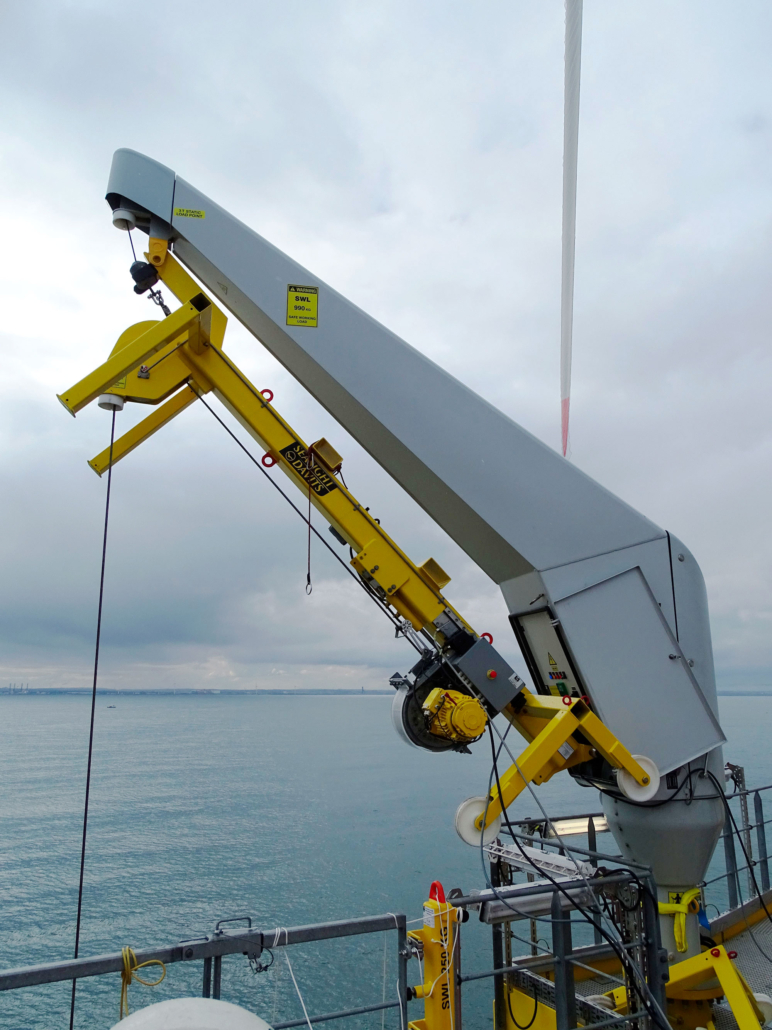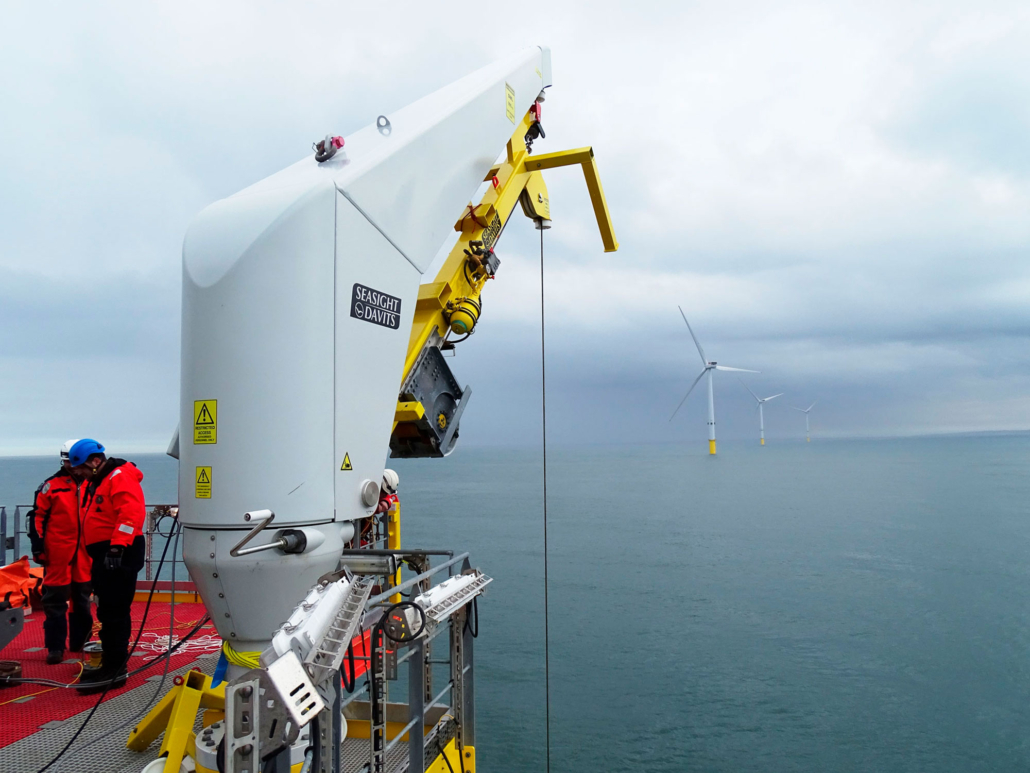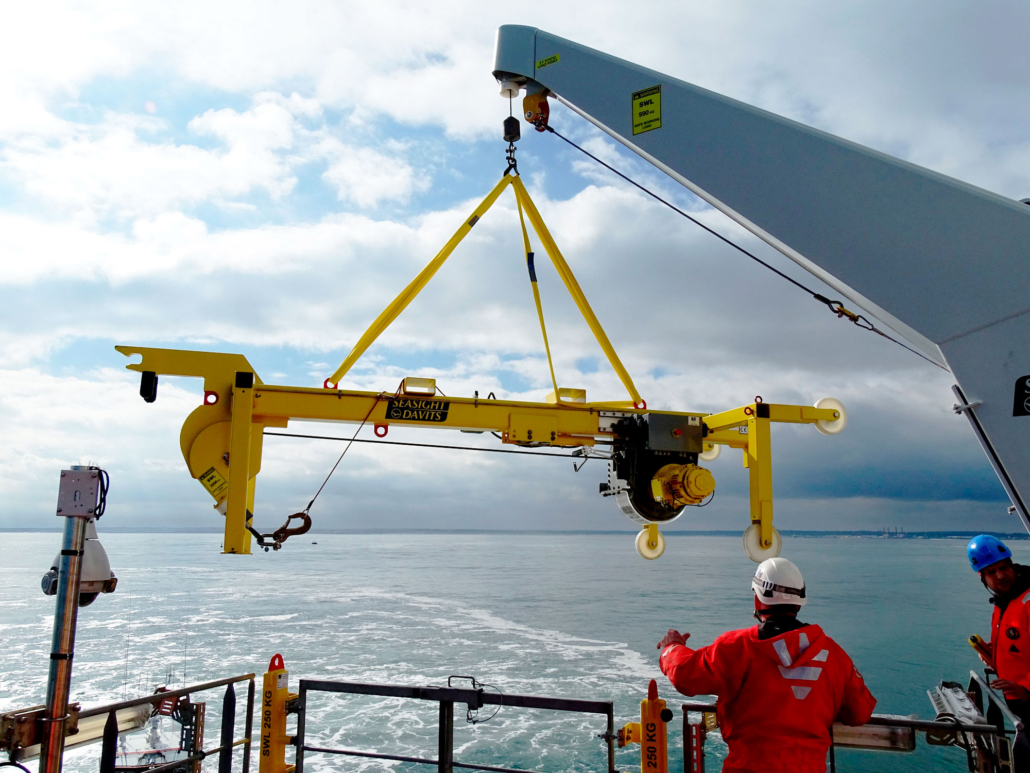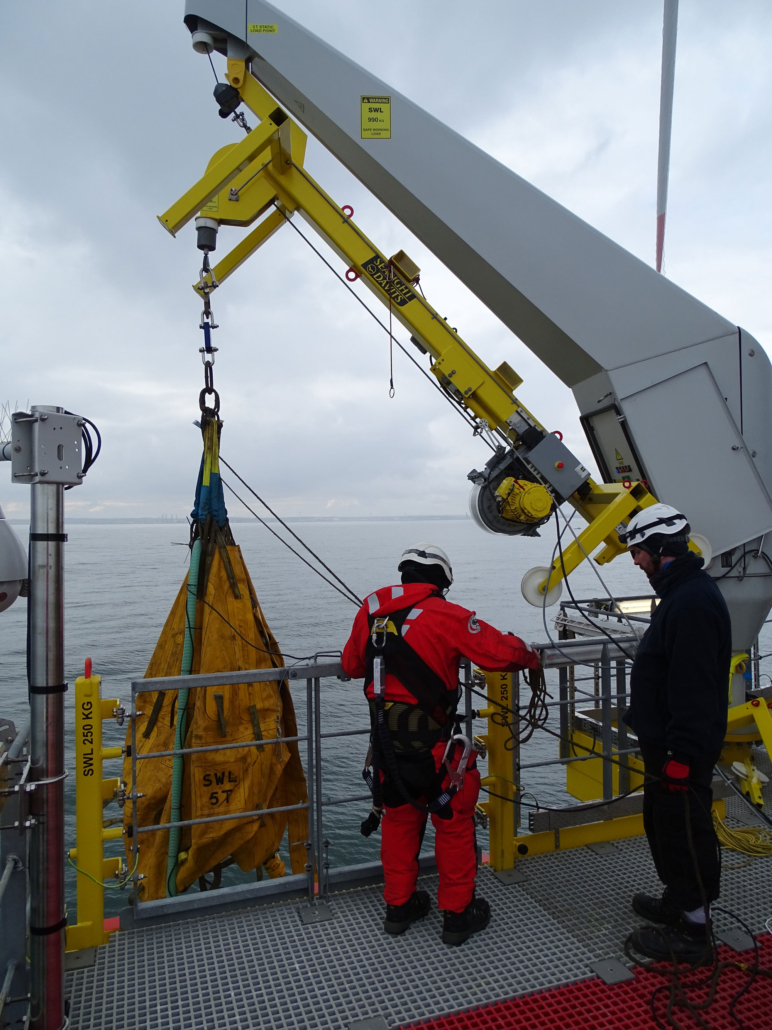 Increase lifting capacity


to 3000 kg with Scorpion
Scorpion is compatible with special designed Titan and Hercules cranes within specific outreaches. Together with Scorpion, a starter cabinet will be supplied including power supply cable, CEE plug and remote control.
References

Seasight Davits' track records counts numerous projects in the UK, the Netherlands, Belgium and APAC.