SPIDER

The man-riding crane designed and approved for transferring personnel and cargo  
With Spider, technicians no longer need to climb the boat landing ladders to enter the transitions pieces (TPs), nor is it necessary to equip the TPs with separate lifting systems for personnel and cargo.
Designed with safety as the highest priority
Spider has all the advantages as the Titan-cranes and is further upgraded with e.g., electrical slew, UPS system and a secondary brake. The personnel is transferred in a basket designed and built to withstand impacts. And to increase the safety of the personnel, the basket is equipped with cameras connected to a wireless remote control with a display ensuring visual contact between the crane operator and the personnel, basket, and its surroundings.
Outreach 4 meters and according to specifications. WLL available from 1 to 3 tons. Basket including cameras and wireless remote control with display also available at Seasight Davits.
Features
Plug and Play
Down bendable jib
Double hoisting speed
Wired remote control
Manual slewing
Pivot bar
Approvals
CE declaration
Machinery Directive 2006/42/EC
EMC directive 2014/30/EU
Low Voltage Directive 2014/35/EU
According to EN13852-3
Corrosion protection: Hot galvanizing and according to EN12944-5
Specifications
Power supply: 3X400VAC-50 Hz.
Power consumption: Approx. 6 kW.
Conditions
Temperature: -10/+40°C
Wind speed: 15m/sec
Sea state: Up to 2,0 meters significant wave height according to WLL.
Optional Upgrades
Jib light
Wireless remote control
OVP Box (lightning protection)
Electrical slewing
Transformers
Alarm monitoring system
Electronic crane book
Seasight Davits makes




customized standard
As Seasight Davits handles the design, engineering, and product development in-house, we always have the opportunity of customizing our davit cranes and lifting solutions to meet all customer requirements and specifications. Additionally, we have a wide range of optional upgrades and retrofit solutions. And we are always happy to examine and evaluate further solutions with our customers.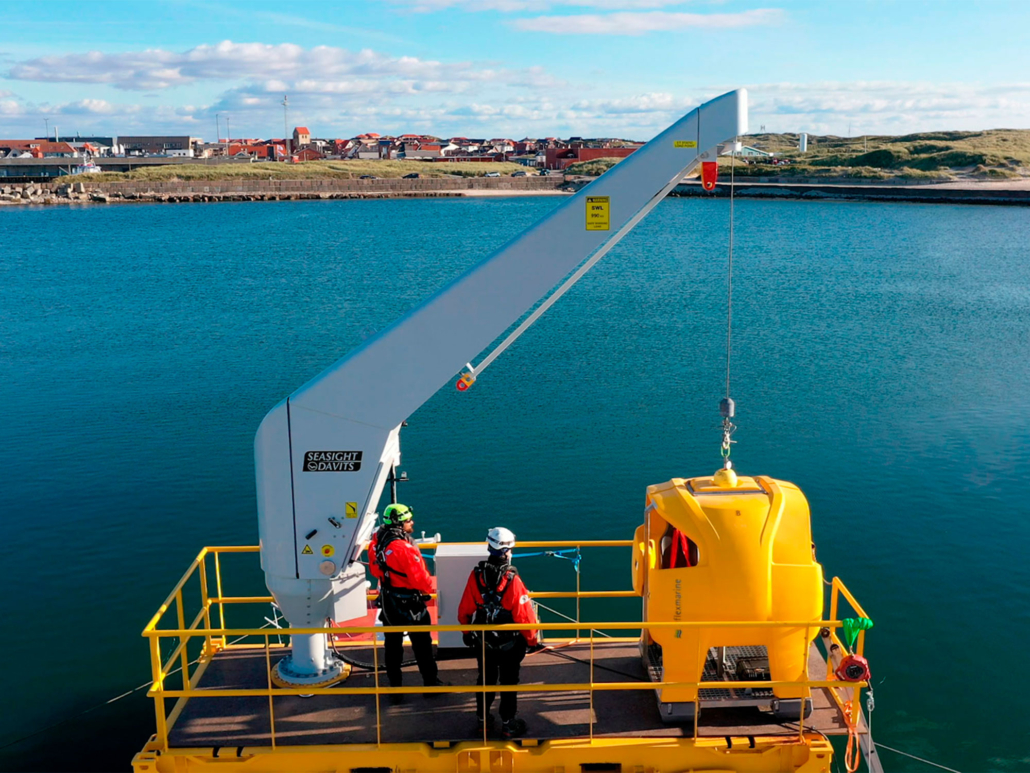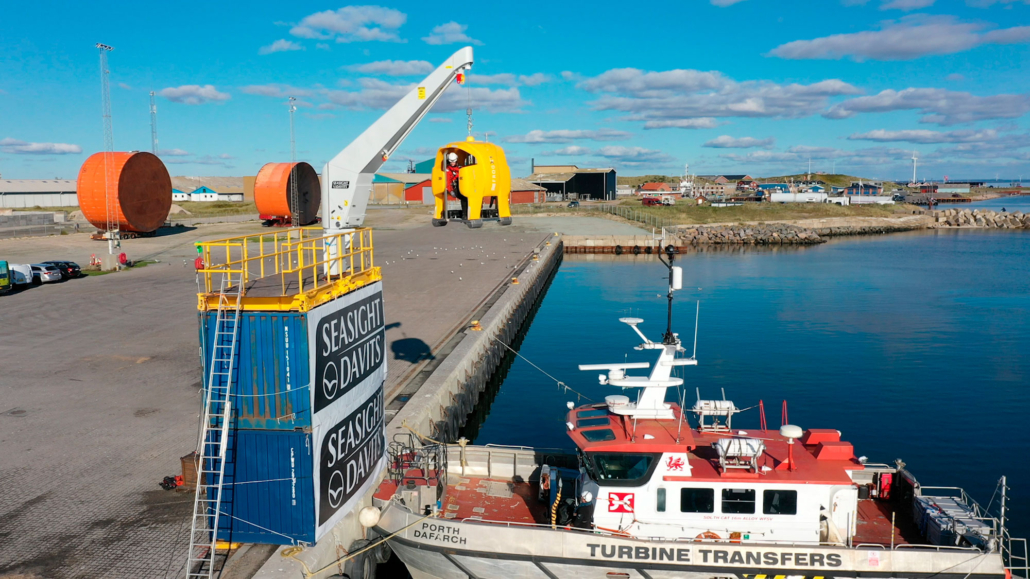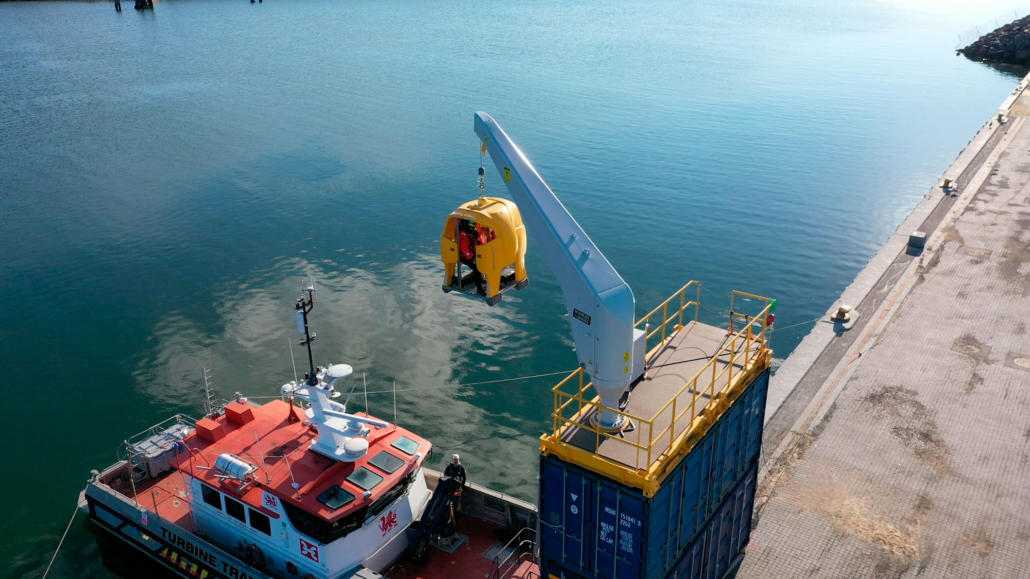 Increase lifting capacity


to 3000 kg with Scorpion
For davit cranes with 1000 kg. lifting capacity, it is possible to increase the lifting capacity and lift up to 3000 kg. in 1 meter significant wave height.
References

Seasight Davits' track records counts numerous projects in the UK, the Netherlands, Belgium and APAC.